I thought dates were the best part of trail mix...
...then I bought a whole bag of them.
You actually can have too much of a good thing.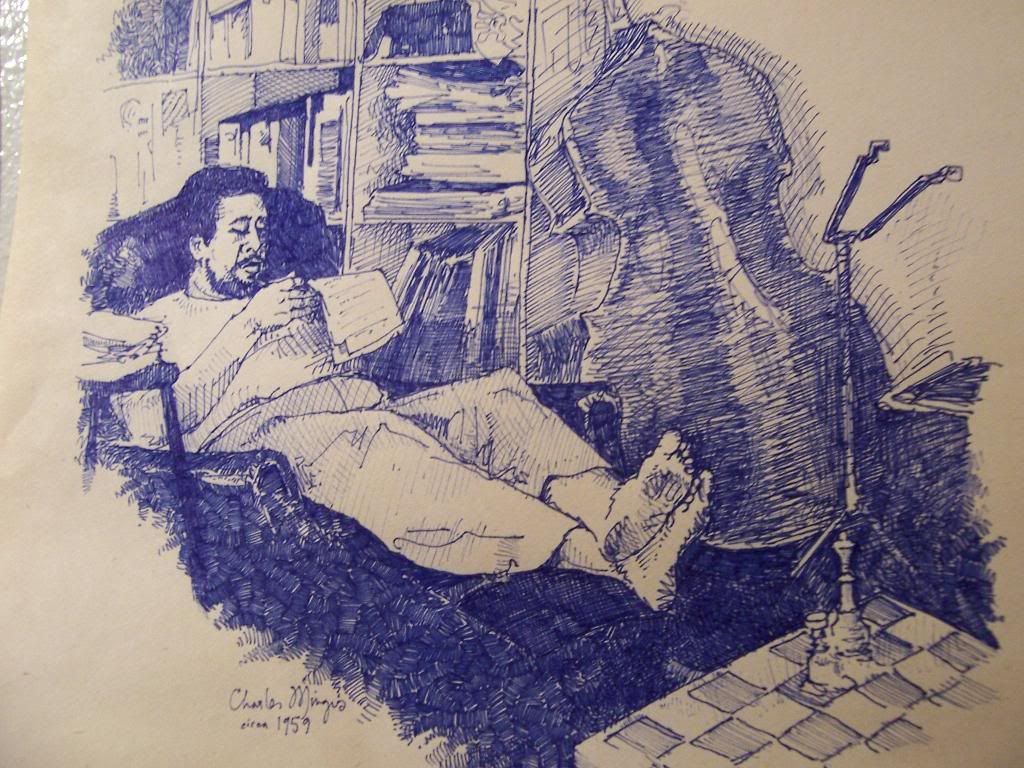 "Charles Mingus circa 1959" by Andrew Maxwell Vigoren
Colin didn't formally request me to do this week but I figured he wouldn't mind. Anyway, he's got all those powers an admin has so I think he can show his absolute power by taking care of anything he doesn't want. Just a few quick things.
Shook Ones
I don't care how much these guys sound like Kid Dynamite/Lifetime, they are really really awesome and I'm glad to hear a new hardcore band that makes me genuinely excited.
Stubbs the Zombie
Apart from having an excellent soundtrack (featuring Death Cab for Cutie, Ben Kweller, Rogue Wave, etc.) this game is incredibly addicting and hilarious. From the creators of the ever addicting Halo this game resembles their past work in a whole fuck of a lot of ways. Loading capabilities, weapon abilities, and controls don't differ a whole lot. Am I complaining? Hell, no. Halo perfected one genre, it's time for those guys to have some fun. Game story revolves around a 1950's era utopia being plagued by a zombie epidemic, you are the leader zombie, you are Stubbs. Stubbs goes around eats brains to add people to his Z. Army, tears arms off soldiers and proceeds to beat them with them, has a dance contest with the chief of police, and rides a sheep. Can you ask for more? Awesome game x 3000.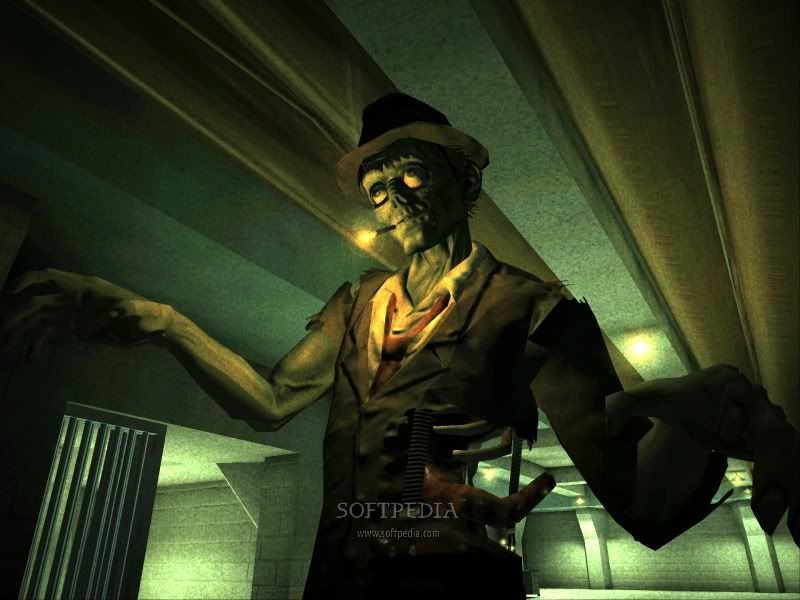 Ambitions
Since original singer Todd Mackey just left With Honor, I've been pretty pissed off. Luckily I found a band that has the core brothers from With Honor and the core members of Shai Hulud. It's nothing new, but it's pretty freaking awesome. Check them
out
Maybe I should read like Sir Moon.